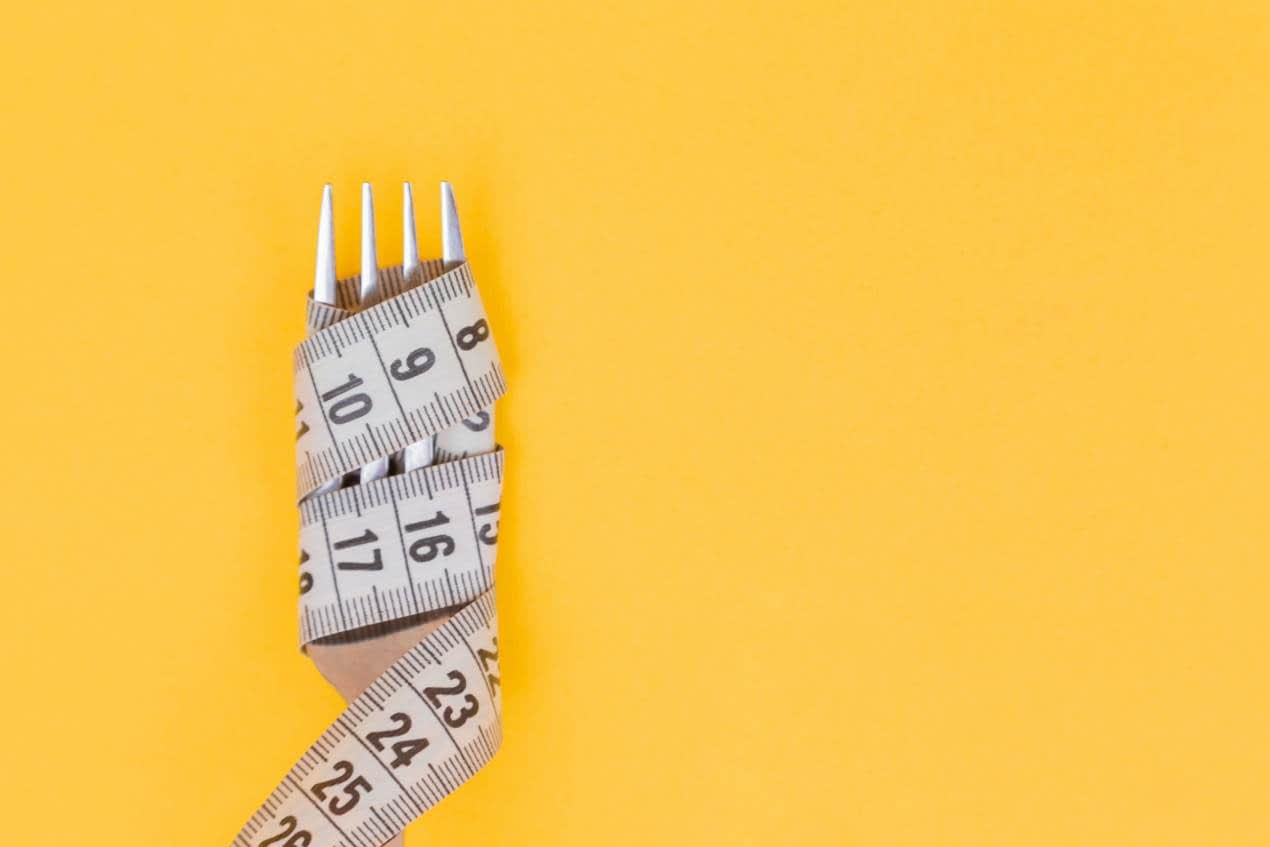 We're all doing our best to stay in shape. But in an era where we're working harder than ever for longer than ever, there just don't seem to be enough hours in the day. The hectic lives that many of us lead leave us very little time to exercise or to plan and prepare nutritious meals.
There are a wealth of products on the market that claim to make this struggle easier. But do they live up to their claims? Do weight loss patches work? Here we'll take a look at a weight loss supplement that could support you on your slimming journey.
Overweight or obese adults can face serious health risks such as type 2 diabetes and coronary heart disease. Obesity is generally the result of consuming more calories than you burn off and the excess energy is stored as body fat.
Weight Loss Patches
Let's face it. Our deskbound lives are sometimes incompatible with attaining and maintaining a healthy body. Many of us may want to lose weight for all kinds of reasons, but find it difficult to burn enough calories or access the nutrients we need through exercise and meal planning alone.
There's no doubt that a healthy diet and active lifestyle are the best option for sustainable weight loss. But supplementation can help us to fill in the gaps when it comes to nutrition and weight management.
Weight loss patches are an increasingly popular product in the UK, introducing nutrients into the body through the skin. But before you start using them, it's worth taking some time to understand how they work.
Here, we'll guide you through everything you should know about weight loss patches to make an informed decision.
What Are Weight Loss Patches?
A slimming patch or weight loss patch can help to support weight loss in the same way that a nicotine patch can support those trying to give up smoking. They are adhesive transdermal patches that are placed on the skin.
Over time, the ingredients contained within the patches are absorbed into the body through the skin. Because they are absorbed in this way instead of being ingested, they bypass the liver completely. They deliver natural herbal ingredients into the body through the skin that can aid weight loss by boosting the body's metabolism.
Weight loss patches are attached to the areas of the body to deliver targeted fat loss. One patch typically lasts for 24 hours. Some even have an indicator that reveals when the nutrients in the patch have been absorbed and it's time to change to a new one.
Transdermal patches are an alternative to weight loss pills: oral supplements are not popular with everyone who wants to lose weight.
Why Use a Slimming Patch?
One of the biggest problems that many of us have is trying to reconcile our weight loss goals with our busy lives.
If you're on a keto diet, for instance, it can be extremely frustrating when you're on the go, and all that's available is carb-loaded or sugary snacks.
The great thing about weight loss patches is that they're easy to integrate into even the most hectic lifestyle, giving the supplementation you need hassle-free.
They can be applied to your body in the morning while you're getting dressed and release their ingredients throughout the day as you go about your business.
No need to set yourself reminders to take supplement capsules or putting up with the consequences of forgetting. And because they last for 24 hours, they even work while you sleep.
What Are The Benefits Of Using A Weight Loss Patch?
A weight loss patch is no substitute for a healthy diet and an active lifestyle with regular exercise. However, if you're looking for a helping hand to supplement your diet on your weight loss journey, a slimming patch can be a great companion.
There are a range of benefits to using a weight loss patch when compared to other supplements like pills and capsules.
For instance:
There are many who dislike swallowing pills and capsules. Indeed, there are some who find it physically extremely difficult to swallow them (dysphagia). Slimming patches are a great option for such people
Weight loss patches are very discreet, and can be worn under any kind of clothing without being visible or impeding your movements
Ingredients are absorbed directly into the bloodstream instead of being synthesised by the liver, which may help them get to work faster
Patches work constantly throughout the day and only need to be applied once. On the other hand, supplement pills and capsules may need to be taken several times a day
They contain all-natural ingredients and are completely safe to use
What Are The Different Kinds Of Weight Loss Patches?
There are lots of different types of weight loss patches on the market. They use different active ingredients and work in subtly different ways.
However, they broadly fall into two camps:
Metabolism Boosters
Metabolism boosting patches can support your weight loss by ensuring that your metabolism functions more efficiently. So more energy from the food we eat is burned by the body rather than being kept in storage for later use as fat.
Part of the reason we find it harder to lose weight as we get older is because our metabolism is less efficient than in our youth.
Fortunately, the plant kingdom is full of ingredients and compounds that can help to boost metabolism. These are often used as active ingredients of weight loss patches. Common examples include:
Fucus Vesiculosus
Green tea extract
Green coffee bean extract
Japanese mint
Guarana
Flaxseed oil (which helps to improve digestive function)
Yerba mate
Hoodia
Amino acids like l-carnitine
Bitter orange extract
Using Appetite Suppressants to Lose Weight
Unwanted cravings throughout the day can derail your weight loss, health and fitness goals. Even when we've planned nutritious meals for each day of the week, chronic snacking can undo all the hard work and effort we're putting in. But when stress levels rise, and blood sugar levels drop, the sugary, fatty and salty snacks in the workplace vending machine can seem irresistible.
Appetite suppressant patches help to prevent cravings and help your healthy meals keep you feeling satisfied for longer. Common ingredients in these types of patches include:
5-HTP from Griffonia seeds
Fibre-rich acai
Chromium
Some weight loss patches include ingredients from both categories. Thus, they help to improve metabolic function while also helping to curb the impulses that can lead to unhealthy eating habits.
How Do You Use Weight Loss Patches?
Weight loss patches are easy and comfortable to apply and use. Simply attach one directly to the areas in which you wish to lose weight, and their ingredients will be absorbed directly into the bloodstream through the skin. Just peel, stick, and go about your day.
Most patches are designed to be worn for 24 hours, and some will have an indicator that will show you when the patch's ingredients have been depleted and it's time to replace it.
Popular areas upon which to attach weight loss patches include the stomach, upper arms and thighs.
Are Weight Loss Patches Safe?
Transdermal weight loss patches are safe. However, it's always best check with your doctor before undertaking any weight loss regimen or using a nutritional supplement. This will ensure that there are no unintentional interactions with any medications you may be taking.
It's also important to remember that not all weight loss patches are created equal. Use a patch that is made with 100% natural ingredients like our keto weight loss patches.
Where Can I Buy Slimming Patches In The UK?
Slimming patches can be found in some high street health food shops and chemists, as well as a plethora of websites. Always be sure to buy from a reputable supplier that uses high-quality natural ingredients for their weight loss patches.
For instance, when you buy our keto slimming patches, you can be assured that they are:
Hypoallergenic
Vegetarian
Gluten-free
They also have an innovative design that is activated by body heat, introducing its ingredients into the body through the skin over 24 hours. They even have an indicator to remind you when it's time to change patches.
No Miracle Weight Loss
It's important to say that whilst skin patches may help with weight loss efforts, they are not going to offer a miracle cure for losing weight.
Losing weight has many health benefits and it is likely that small lifestyle changes in terms of what you eat and drink will help you lose weight in the long run.
Diet and exercise are key to healthy weight loss and indeed in order to prevent weight gain.
And before you use any transdermal patches or dietary supplements you should consult your GP or a healthcare professional.